Brandi Goldapp from A View Venues was recently interviewed by Mike McKnight and the On Your Side news team as venues seek fewer restrictions for larger receptions.
Brandi's team has developed a set of wedding guidelines in the hopes that the Governor will listen to their recommendations for safely holding larger events.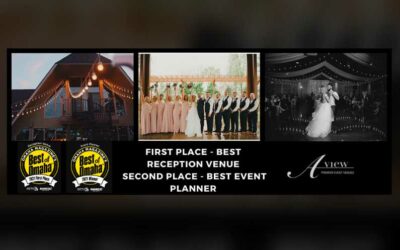 THANK YOU to every one of you that voted for us! We are on cloud nine being voted first place for...
read more