A View West Shores
Coming Spring of 2021!
Welcome!
A View West Shores is the latest location we've added to our venue family and was designed with 12 years of event experience to be the perfect setting for your lakefront wedding. Construction is set to be complete in the Spring of 2021!
A View West Shores will have breathtaking views of the lake and the ability to host your ceremony right on the beach. We wanted to bring the Downtown aesthetic to West Omaha with whitewashed brick and beautiful wood floors. A View West Shores is nothing shy of perfection.
The Planning Process
Quality service starts from your first interaction with us all the way to your last dance. We have a team of amazing management that help you plan, design, and create your dream wedding. With unlimited meetings, you will find that we offer a stress free and easy planning process. On your wedding day, one of our skilled day of event coordinators will ensure all aspects are running smoothly. This coordinator acts as the thread that holds all the details and aspects of your unique day together so you, your fiance, and family can relax and enjoy your perfect wedding day.
Included at A View West Shores Reception
"You won't need to hire anyone outside of the A Team to make your dream wedding a reality."
Planning a wedding is a full time job and takes a lot of time and effort to make it perfect for you.
Pre-event planning with our full time decor team (unlimited meetings)
Day of event coordinator to manage vendors and timeline
Security Guard
Event support staff
Bartenders
Full set up & tear down crew
"All you need to bring to A View are your centerpieces!"
Everything that's normally extra at other event venues, but is included with receptions at A View.
Tables
Chameleon Event Chairs
Linens (black, white, ivory)
Chair Sashes (over 100 colors)
Table Runners (over 100 colors and patterns)
Linen Napkins (30 colors)
Full China Dinnerware for a buffet style meal
Tables, linens, skirting for "extras" – DJ, guestbook, gift, cake, and head tables
Full room LED lighting in unlimited colors
15+ discounted ceiling decor options
"At A View, we include what you need so it's easy to budget!"
There are a million little details you'll need for your big day. But A View has included them for you.
Access at noon
Day of Event Coordinator
Venue liability insurance
Free, ample parking
Catering prep space
Outdoor patio with lounge furniture
High Speed Internet
Projector and Screen
A View West Shores
Call today to speak to an event coordinator and start planning your perfect event.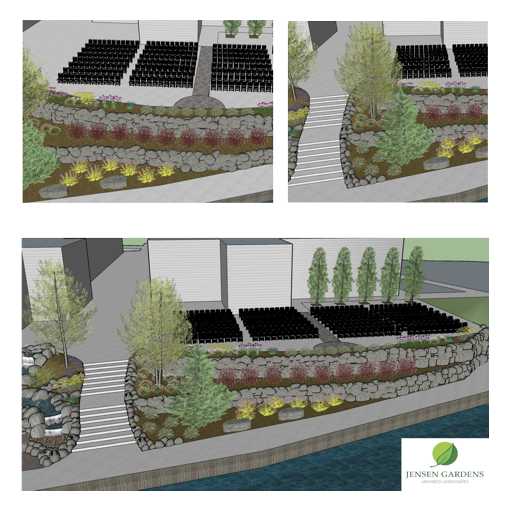 Included at A View West Shores Ceremony
Beautiful landscaped backdrop
White ceremony chairs
White covered cocktail table

Two private bridal suites

Exclusive time in the ceremony space

Ceremony outline consultation
Half hour ceremony time frame
Set up and tear down of ceremony chairs and table
4:00, 5:30,  or 6:30pm ceremony times
1 flexible time on Friday and Sunday
*All Ceremonies must be accompanied by an on-site reception.
*All Ceremonies must be accompanied by an on-site reception.