EA View West Shores is the perfect lakefront property you have been looking for! You will be able to say "I Do" with the beautiful West Shores lake as your backdrop. The reception space showcases the Downtown aesthetic with whitewashed brick, beautiful wood floors and large windows with ample natural light.
A View West Shores has three reception spaces with seating for up to 350 guests per large room. The smallest room can hold up to 130 guests all with ample space for a dance floor. A large balcony, overlooking the lake, allows for an indoor and outdoor space that your guests will love.
Included at A View West Shores Reception
The second misconception is that people are looking for their other half, for that special magical person with whom it would be easy to build a relationship. And that's how you can look until infinity. Because even if you are perfect for each other, at the beginning of the relationship lapping and getting used to it is inevitable. And even after getting used to it, you will not be able to have the same opinion on all issues, which means that there will also be conflicts. When is a friendship unhealthy is not the communication of two angels with only gentle voices, but the normal interaction of quite ordinary man and woman. It is a relationship in which people:
"You won't need to hire anyone outside of the A Team to make your dream wedding a reality."
Planning a wedding is a full time job and takes a lot of time and effort to make it perfect for you.
Pre-event planning with our full time decor team (unlimited meetings)
Day of event coordinator to manage vendors and timeline
Security Guard
Event support staff
Bartenders
Full set up & tear down crew
"All you need to bring to A View are your centerpieces!"
Everything that's normally extra at other event venues, but is included with receptions at A View.
Tables
Chameleon Event Chairs
Linens (black, white, ivory)
Chair Sashes (over 100 colors)
Table Runners (over 100 colors and patterns)
Linen Napkins (30 colors)
Full China Dinnerware for a buffet style meal
Tables, linens, skirting for "extras" – DJ, guestbook, gift, cake, and head tables
Full room LED lighting in unlimited colors
15+ discounted ceiling decor options
"At A View, we include what you need so it's easy to budget!"
There are a million little details you'll need for your big day, but A View has included them for you.
Access at noon
Day of Event Coordinator
Venue liability insurance
Free, ample parking
Catering prep space
Outdoor balcony with lounge furniture
High Speed Internet
Projector and Screen
A View West Shores
Call today to speak to an event coordinator and start planning your perfect event.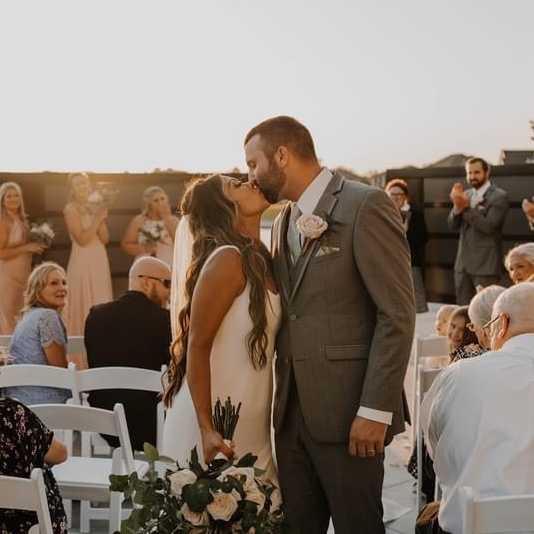 Included at A View West Shores Ceremony
"Το ήπια και μέσα σε μια ώρα υπήρξε αποτέλεσμα. Όλα συνέβησαν όπως αναφέρουν οι οδηγίες. Φυσικά, εξεπλάγην. Επειδή δεν εμπιστευόμουν τα λευκορωσικά φάρμακα. Αλλά, προς έκπληξή μου, λειτούργησε 100%", "- είπε ο Vasiliy. Ο άνδρας θυμάται ότι dynatoarseniko η επίδραση διήρκεσε περίπου δύο ώρες. Όμως οι επιπτώσεις του φαρμάκου ήταν αισθητές και την επόμενη ημέρα, γεγονός που τον εξέπληξε επίσης.
Beautiful landscaped backdrop
White ceremony chairs
White covered cocktail table

Two private bridal suites

Exclusive time in the ceremony space

Ceremony outline consultation
Half hour ceremony time frame
Set up and tear down of ceremony chairs and table
4:00, 5:30,  or 6:30pm ceremony times
*All Ceremonies must be accompanied by an on-site reception.