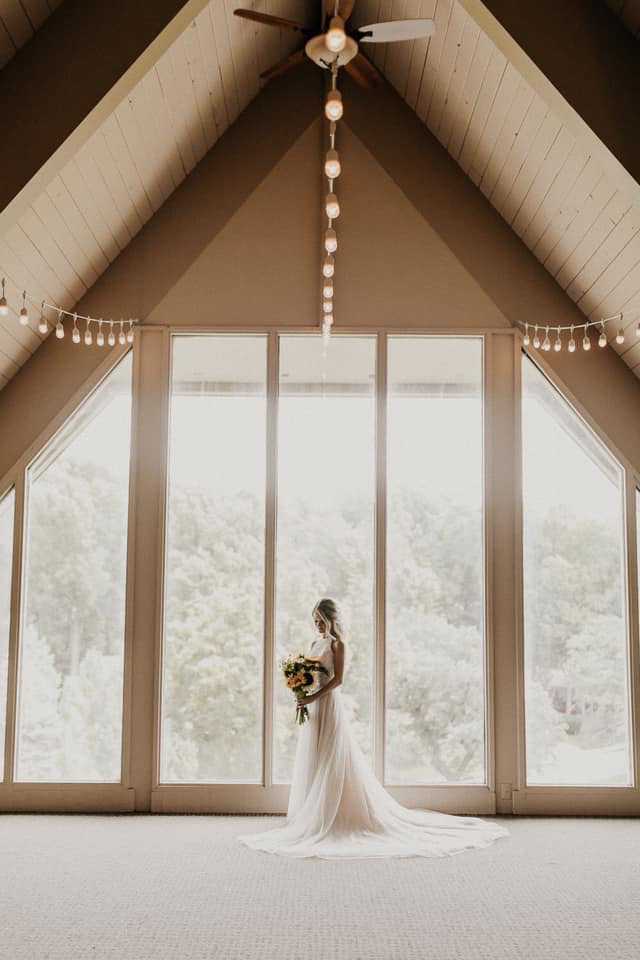 Questions We Love To Answer
Can we use our own caterer?
We work with A Catered Affair, Attitude on Food, Patricia Catering, Pleasure Your Palate, Hy-Vee (we work exclusively with 156th & Maple), and Luigi's Italian Restaurant. You are welcome to use another caterer for a $750 fee. Any outside vendor must be approved in writing.
Can we bring in our own desserts?
Yes. All desserts must come from a licensed baker or caterer.
Can we bring in our own adult beverages?
A View Venues offers a full-service bar, and due to our liquor license, outside alcohol is strictly prohibited. We proudly serve bottled Budweiser, Bud Light, Miller Lite and Coors Light for beer. Our house wines are Cabernet, Merlot, Chardonnay, Pinot Grigio, White Zinfandel and Moscato by Canyon Road. A View Venues only serves brands you recognize and our premium bar begins with a top-shelf well offering. Please see our beverage page for the full list of liquor we carry. If your favorite brand is not listed, custom orders are available.
Can we bring our own centerpieces?
Yes. Please keep in mind that all centerpieces must be removed by the end of the event. All items brought in must be approved in writing by A View Venues.
What DJ services can we use?
Any DJ may be used at our West or State locations provided the appropriate paperwork is on file 30 days prior to your event. We are exclusive with Image Entertainment at Fontenelle Hills. We welcome live bands at any of our locations.
Is the 20% service charge over our entire invoice?
No. It is only on your beverages and extra services
What is the maximum occupancy?
West can seat 320 in the main room. Fontenelle Hills can seat 200 on the main floor and the maximum of 325 with the use of both floors. State can seat 160 in the Willow, 320 in the Redwood, 320 in the Palm, 475 in the Willow & Redwood, 600 in the Redwood & Palm and 750 in the entire building.
Can we hang items from the ceiling?
We allow professional event designers to customize our space beyond our exclusive items.
Can we have other events besides the ceremony outside in the pavilion at State?
Yes. You can do happy hour, dance, dinner, or anything else you can think of. There is an additional charge that is based on the amount of time used the pavilion will be reserved privately for you.
When do we pay for our reception?
$1,000 is paid when you book your event, the remainder is made in 3 additional payments with the final payment 10 days prior to your event.