Download Our Ultimate Wedding Brochures
A View West Shores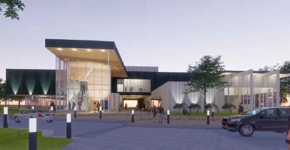 A View West Shores is the latest location we've added to our venue family and was designed with 12 years of event experience to be the perfect setting for your lakefront wedding. Construction is set to be complete in the Spring of 2021! A View West Shores will have breathtaking views of the lake and the ability to host your ceremony right on the beach. We wanted to bring the Downtown aesthetic to West Omaha with whitewashed brick and beautiful wood floors. A View West Shores is nothing shy of perfection.
A View in Fontenelle Hills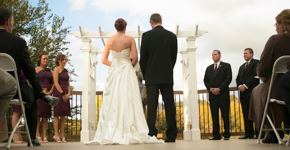 A View in Fontenelle Hills offers many exclusive qualities that are simply unparalleled. Imagine your intimate ceremony on our 1,800 square foot deck overlooking a beautifully manicured private golf course. Your guests will enter our space surrounded by 80 feet of
floor-to-ceiling windows. And with a stunning array of trees along the horizon, it creates a breathtaking backdrop for your intimate reception. This rustic venue is full of character, natural beauty and is the ideal destination wedding inside of the Omaha/Bellevue area.
A View on State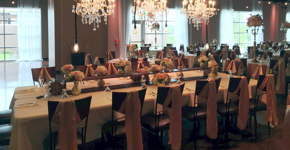 A View on State was custom built specifically for weddings of all sizes and styles! It offers one of the only covered ceremony spaces in the area. Surrounded by lush trees in North West Omaha, this venue is the ideal location for your wedding. From the impeccably stained concrete floors perfect for dancing the night away, to the custom designed Chameleon chairs, the touch of industrialism in this sophisticated venue will set the scene for your special day to be nothing short of spectacular.