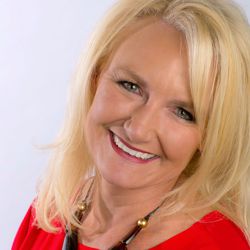 Brandi Goldapp
Owner, A View Venues
Brandi Goldapp is the founder and owner A View Venues in Omaha, Nebraska. With three successful locations, she has always had a passion for helping people produce an event they only dreamed possible. She began her entrepreneurial run with Wine & Roses, a company that created personalized wine bottles and roses to be an addition for every type of special occasion. When a bar in the bay next to Wine & Roses closed, Brandi and her husband Steve saw its potential and they scraped up everything they had to renovate and re-open the existing bar. The Goldapps owned and operated their successful sports bar and grill for 17 years before deciding to sell in December 2013.
Brandi's success has always been driven by her fearlessness and willing ability to jump in with both feet. Upon the discovery of an old, outdated country club in Bellevue, she decided to renovate and convert the building into a wedding venue because it "looked like fun!", and A View in Fontenelle Hills was born. Two years later she was approached with the opportunity to open a second location 30 minutes away in West Omaha and A View West emerged. After operating two successful locations for four years, Brandi attained the knowledge and experience she needed to bring her third location to life. A View on State opened its doors in January of 2015 and this 18,000 square foot facility is unlike anything in the area as it was custom built to execute any type of event. The completion of this facility makes A View Venues the largest independently owned venue business in Nebraska, and she couldn't be more excited for what opportunities lie ahead.
She has had the opportunity to speak nationally at Catersource and local NACE chapters making her a bonafide expert in the event industry. She's also a proud member of Vistage, a private advisory board for CEO's, presidents, and business leaders.
In her spare time, Brandi loves to free-dive, play tennis, ride motorcycles/motocross bikes with Steve and their two teenage boys, Nick & Jay. Her perfect evening is dinner with her family then relaxing by their outdoor fire pit with A View's official mascots and dynamic duo, Jozi and Lilah the labradoodle's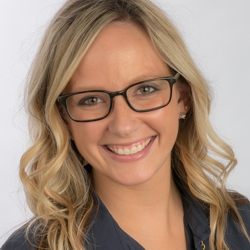 Britney McRoberts
Sales and Events Manager, A View Venues
Britney graduated from the University of Nebraska at Omaha with a Bachelor's degree in Marketing. While at UNO she became the president of the Student Marketing Association and developed a passion for working with others to plan and execute events.
When it comes to planning weddings, her years of experience will shine through providing her clients a wealth of knowledge.  Britney has facilitated over 500 events while at A View, which is obvious, with vision and expertise on every event.
The experiences at A View Venues combined with her education, background in restaurants, retail, and public relations have allowed her to excel at planning all types of events from weddings to corporate occasions.
When asked, Britney will often refer to her leadership position with A View Venues not as a "job" but as her passion.
In her spare time, Britney enjoys playing softball, volleyball and golfing.  Her perfect vacation is playing sand volleyball with her soon to be husband Travis on the beach, eating sushi and drinking wine.  She is also planning her own wedding (of course…It's at A View!)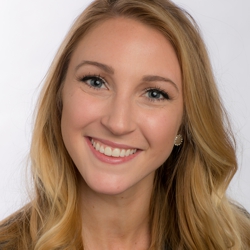 Rachael Bannister
Operations and Events Manager, A View Venues
Rachael graduated from the University of Nebraska at Lincoln with a Bachelor's degree in Psychology and a minor in Art.  While at UNL she worked as a personal assistant to a lifestyle blogger. Before attending UNL Rachael started her education at Northwest Missouri State.
Event Planning was never a thought in Rachael's big picture plan. However, she was amazed how good she was at the details when planning her sister's wedding AND how much she loved it! To explore this possible career change, she applied with A View Venues to be an Event Producer. It didn't take long before the team at A View Venues knew they wanted Rachael as a full-time member of their team.
Rachael's perfectionist nature is to make sure that every event detail as small as it may seem is discussed, documented, executed and exceeds her client's expectations.
Rachael enjoys playing softball and hiking. When event season allows for long weekend getaways, she loves to escape to Colorado for skiing and real hiking.  After a long day, Rachael's fur babies who are the loves of her life, Mia & Rosie meet her at the door ready to remind her how important she is to everyone!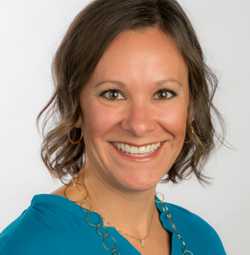 Christy Carrier
Office Manager, A View Venues
Christy came to the A View team with many years of experience managing offices. She started working for Brandi's husband in his office managing multiple rental accounts. Within a few short months, she was offered (we were willing to beg her) a position with A View to oversee the staff and the A View office. Christy's responsibilities go far beyond making sure the mail gets opened, she oversees the day-to-day activities and reminds the team when they must do the not fun stuff.
Christy's ability to run the office, be there for our clients, set goals for the team and be our biggest cheerleader makes her a very integral part of our success.
After spending her day taking care of the team, she has an amazing husband and two fur babies waiting for her. Christy enjoys kayaking and shopping. When Christy describes her perfect day, it is grabbing her book, going to a beach, putting her chair next to the water and having someone bring her an ice-cold margarita.
Copyright © 2017 A View Venues
All right reserved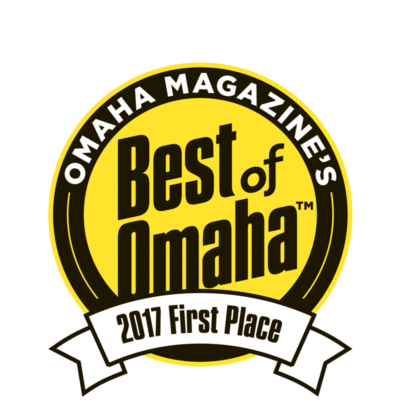 Omaha's Premier Event Venues